The Space
We are on the 4th floor of the old post office building at 11 Wind Street, Swansea. This is the centre of social activity and night-life within Swansea, with dozens of restaurants and bars just outside the door.
You can take a peek at current activity in the space through our Webcam
Work Space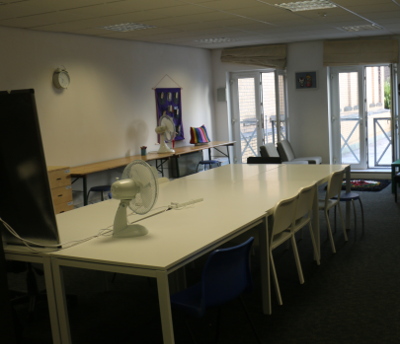 Most prominent in the space are the general purpose meeting / work tables, with stacks of chairs and stools to accommodate meeting groups, everything can be reorganised to provide ample working space for your projects.
Members Storage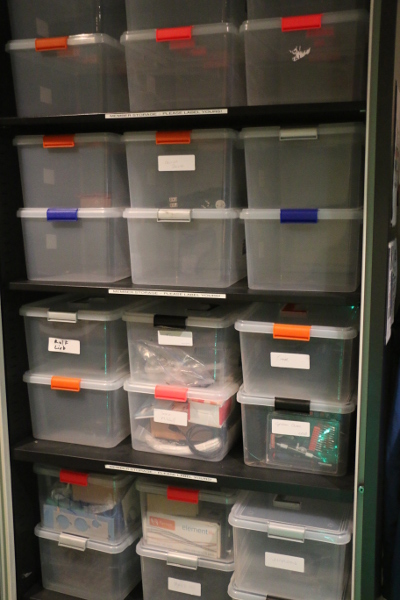 Storage boxes and lockers are available to full members that allows them to store personal items, works in progress, materials, etc. within the space for easy access.
Solder Workstation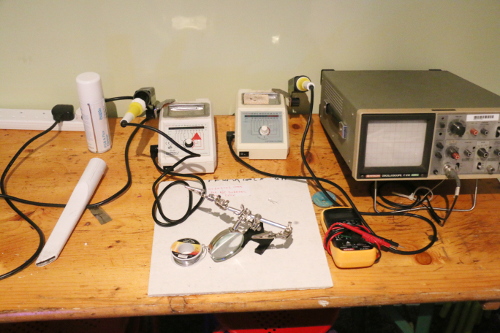 There are a few dedicated areas of workspace set aside for specific common tasks, such as the soldering workstation, with typical tools to hand for fast access. Further tools, soldering irons, power supplies, multimeters, etc are also available and kept in our tool cupboard.
CNC Mill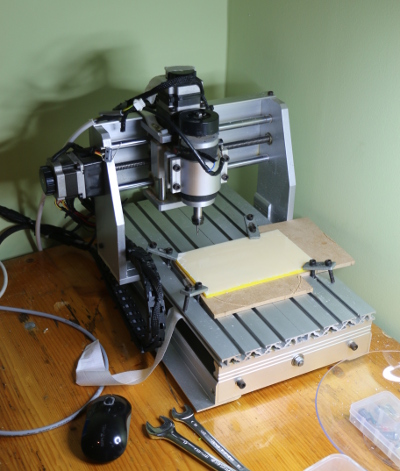 We have a desktop CNC Mill which we use to work with a number of materials, produce custom PCBs, mill shapes out of perspex, engrave wood and other materials.
Combined with a range of different milling bits this machine can engrave printed circuit boards, drill all of the holes and cut them out. It can also engrave and cut out logos from materials such as acrylic / perspex sheeting.

3D Printer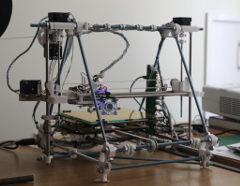 We have a RepRap style 3D printer which members can use to prototype their designs and produce custom designed objects and devices.
We keep a stock of various colours of PLA plastic which members can buy by the metre when they print their objects, we also keep a range of common object files available on the printer control system for members to print on demand, such as arduino bumper shields
The printer is in the process of being upgraded with an additional extruder so that it cab handle more advanced materials such as flexible plastics/rubber, wood and stone filaments, and dissolvable support material which will allow for more complex and challenging objects to be printed.

Laser Cutter

That classic Hacker Space tool the laser cutter, this is a 40W CO2 laser, with a approx 300 x 200mm cutting area, able to cut and engrave a wide range of plastics, wood, rubber and textiles. Uses include making acrylic project boxes, engraving rubber stamps, cutting fine filigree paper craft, engraved perspex signs and artworks, cutting stencils for silk-screening and decorating, and many more.
Range of Tools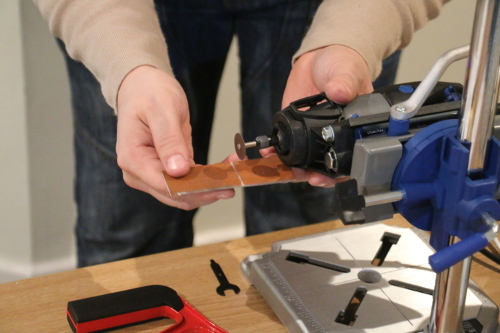 We stock a wide range of hand tools, drills, screwdrivers, spanners, hand saws, hot glue gun, and so forth that are available for members to use to work on their projects
The pool of tools is always growing as people donate new items and as funds permit us to purchase others.

Component Store and Accessories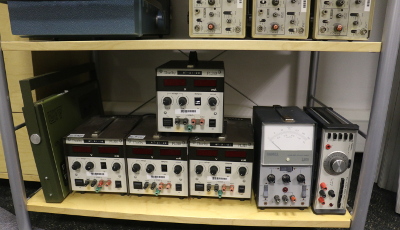 We maintain a component store with electronic components, resistors, capacitors, LEDs and other typical parts for members to buy and use in their projects.
There is also a lending library of PC accessories, monitors, keyboards, Development boards, Arduino, Makey Makey, Spark Core, and much more.
Also there is a small reference library of books and magazines on various making topics, electronics, sewing, jewellery making, and many more.

Relaxation Area

There is a casual seating area for members to relax and unwind, great for just socialising or grabbing a snack.
There are tea and coffee facilities and we also keep the fridge stocked with a range of soft drinks, as well as crisps, chocolate and other snack foods.